Academy Award-Winning Director Peter Ramsey Joins the Mirada Roster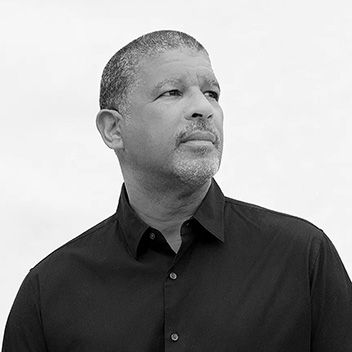 Academy Award-winning director Peter Ramsey has joined our roster for commercial representation! Ramsey is a highly acclaimed director and the first black filmmaker to be nominated and win the Academy Award for Best Animated Feature Film for 2019's critically renowned "Spider-Man: Into the Spider-Verse." His exceptional breadth of knowledge, craft, creativity, and innovation across genres, expands our capabilities across high-end filmmaking, commercials, animation, and immersive and digital experiences.
Ramsey's multifaceted career spans iconic pop culture productions, immersive world-building, social impact storytelling, and collaborations with prominent and influential figures across cinematic and commercial work. Lucasfilm's Jon Favreau and Kathleen Kennedy recently enlisted Ramsey to direct episodes of "Ahsoka" – the next upcoming series in the "Star Wars" universe for Disney+. In 2021, Ramsey joined forces with Netflix to direct the debut episode of the animated mini-series "We the People," executive produced by Barack and Michelle Obama, and the full first season of "Lost Ollie," starring Mary J. Blige and Gina Rodriguez. A lifelong resident of Los Angeles, Ramsey rose to fame from humble origins as a storyboard artist after studying painting at UCLA.
Whether crafting immersive worlds for comic book, sci-fi, fantasy, or gaming genres, or collaborating with A-list talent, Peter Ramsey is a visionary director with a pulse on culture and keen ability to deliver authentic and emotionally impactful storytelling. His prolific experience spans memorable live action, fully animated, and hybrid productions, and we look forward to collaborating on future commercial projects.
Return