Redefining what a lobby experience should be for Netflix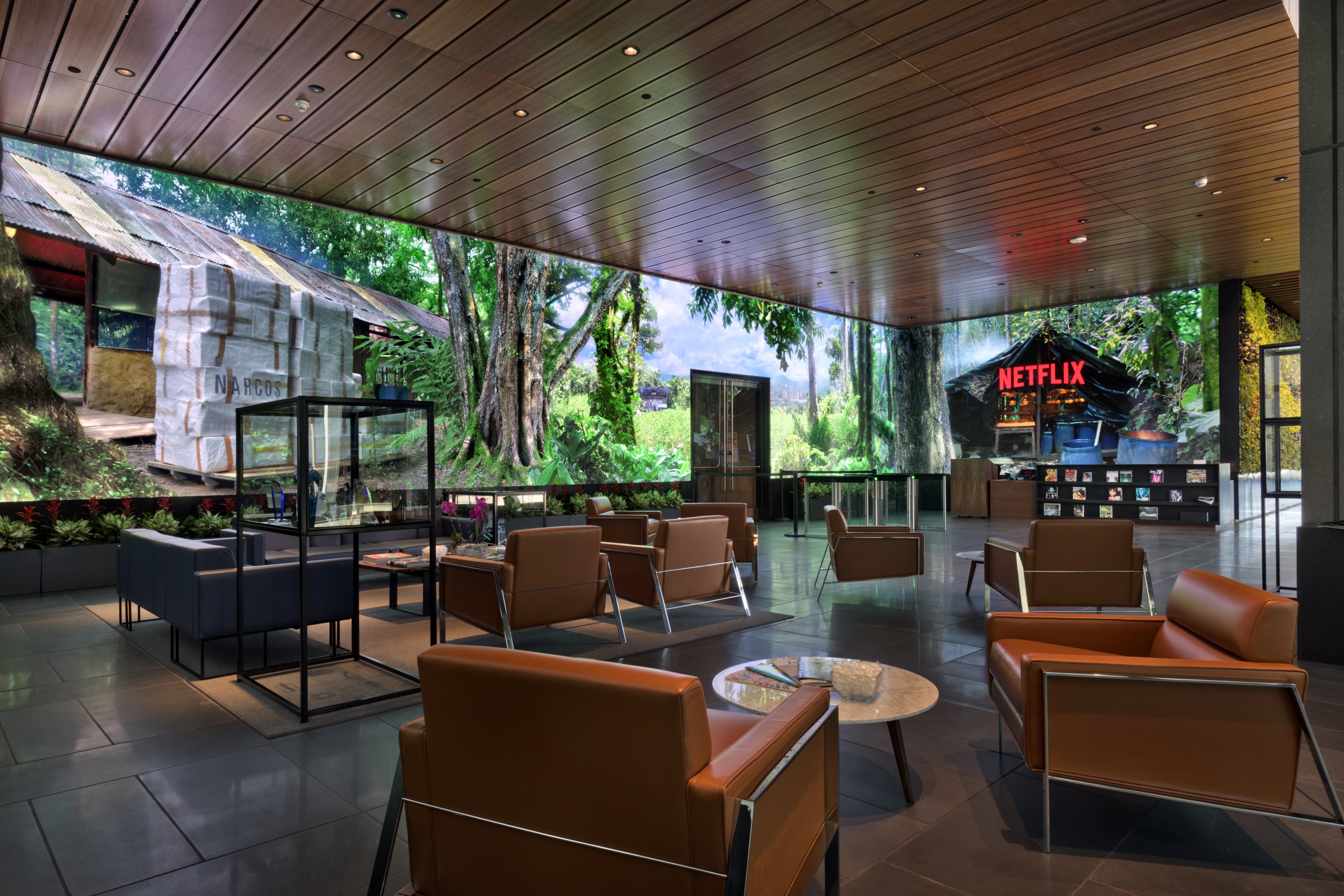 With a significant expansion into the content development and acquisition market over the past 10+ years, Netflix needed more space, but not just any space. The Gensler-designed transformation of the 14-story, 320,000+ square foot building needed a statement when visitors entered. So Netflix approached Mirada with a question – What do you create when you are tasked with imagining the creative gateway of one of the most innovative technology and storytelling companies?
Mirada's solution was to use the lobby as a place to tell the original stories of Netflix itself. By creating 1:1 real scale worlds from Netflix's beloved shows, visitors and employees walk through the front doors and are transported into the landscapes of Stranger Things, the Narcos cocaine labs of Pablo Escobar, the mess halls of Orange is the New Black, and the underwater landscapes of Chasing Corals.
The content on the vast LED screens takes the viewers to another place and time. The result is a sense of awe and a feeling of pride – being part of Netflix's stories that are changing culture and connecting people from around the world. On the technology side, the eye-popping installation is a 80' wide, 13K LED display that wraps around the building lobby. The technology runs two 13K layered motion graphics files with integrated audio run by D3 technology.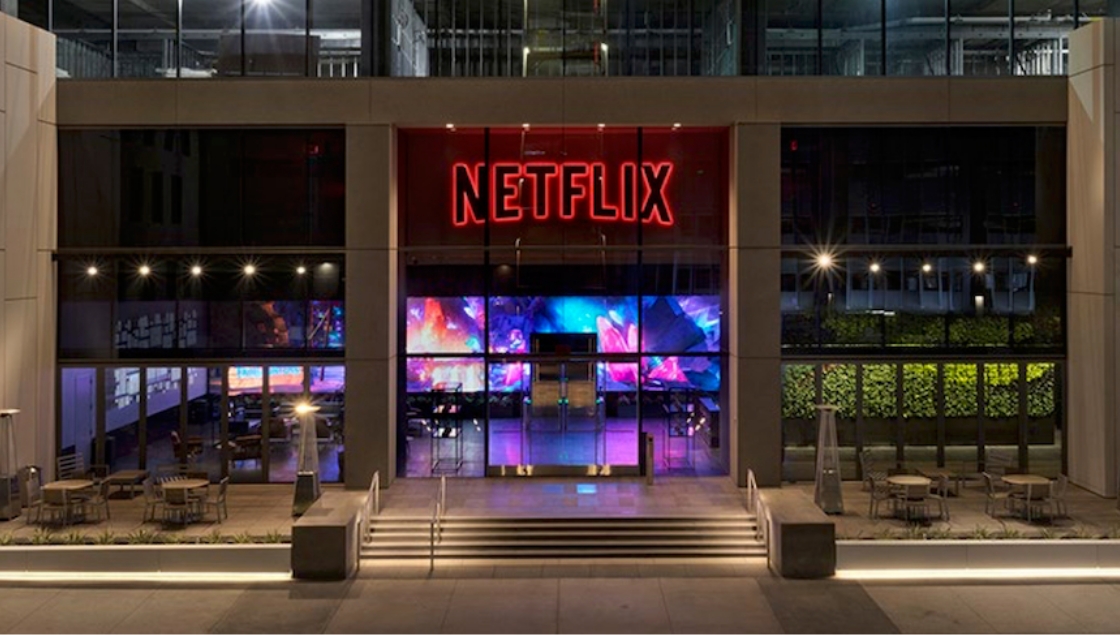 "On the technology side, the eye-popping installation is a 80' wide, 13K LED display that wraps around the building lobby."